Rufus Wainwright Takes A Look Back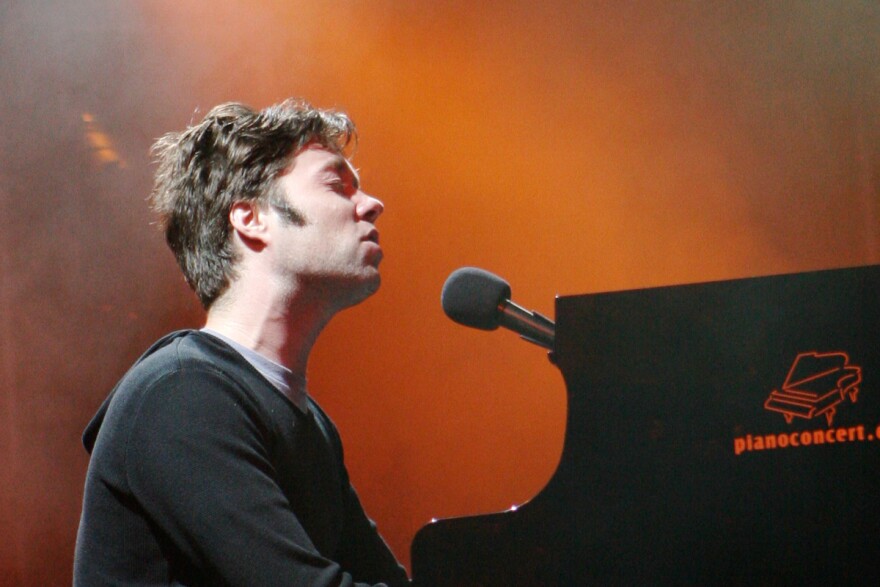 Canadian-American singer songwriter, Rufus Wainwright's new retrospective Vibrate: The Best Of contains what one would expect of the title, 17 of Wainwright's finest. There's also one new song that holds an interesting story.
The song, Liza and Me, tells a tale of the repair between Wainwright and Judy Garland's daughter, Liza Minelli.
He incurred Minelli's wrath when, smitten with a recording of Garlands' iconic 1961 Carnegie Hall concert. Wainwright decided to replicate it complete with a 40-piece orchestra. It was a song by song facsimile to the extent of sitting on the edge of the stage while singing "Somewhere Over the Rainbow" as Garland did.
NPR Music has much more on Wainwright's 2006 Garland concert, his song to Liza is below.
http://youtu.be/1Sm7jPLANFg
The story possibly has a happy ending.
In an interview with Vanity Fair, Wainwright said that although Minelli was initially upset with the tribute, Wainright "has heard through the grapevine that she has changed her tune," adding, "Anything to do with her mother is a double-edged sword. I think I won her over, but I'm not quite sure."
Rufus Wainwright shared a few stories on Weekend Edition Saturday, the Studio Session can be found at NPR Music.