Colorado Edition: Can't We Settle This Over A Pint?
Today on Colorado Edition: We check in on the state of Colorado's brewing industry. Plus, we get advice on how to tackle tricky subjects around the Thanksgiving table. We also explore KUNC's latest video project, Drawing NoCo, and hear the history behind Arlo Guthrie's 'Alice's Restaurant.'
News Of The Day:
Luvin Thanksgiving - This Thanksgiving, an Erie animal sanctuary is hosting a very different type of turkey dinner. Luvin Arms Animal Sanctuary will have a Thanks and Giving Potluck where participants can hang out with their turkeys - along with the rest of the farmyard animals. Sanctuary spokesperson Hanna Kircher says the event is aimed at showing appreciation for turkeys on a day when they normally don't get much. The free event will include a turkey meet-and-greet where attendees can feed the birds pumpkin treats and take pictures, followed by a potluck dinner. Out of respect for the sanctuary's residents, they request that all items brought to the potluck be vegan.

Food Waste To Energy - Thanksgiving can mean extra food, and extra food waste. A new facility in the Mountain West sees a lot of potential in that waste. Wasatch Resource Recovery in Utah is taking in hundreds of tons of food waste and turning it into natural gas for energy. It does that through anaerobic digestion: basically, teeny tiny bugs eating the stuff and excreting natural gas as a byproduct.
State of Colorado's Beer Industry
Last week Fort Collins-based New Belgium Brewing, the fourth largest craft brewery in the U.S., announced its sale to Lion Little World Beverages, a multi-national beverage company. This came after an announcement earlier this month from Molson Coors that they would re-locate their headquarters out of Colorado to Chicago, and the news in October, that Boulder Beer would stop distribution outside of its brick and mortar brewpub.
With all this recent beer news, we wanted to get a better handle on what's going on in Colorado's beer industry. To help us do just that, we spoke with Dan Mika of BizWest.
Thanksgiving Dialogue
There have been no impeachment hearings this week, but people are still talking about it. And unless your family has a policy explicitly barring talk of politics or other divisive subjects, the topic is likely to come up around the Thanksgiving table. If that thought fills you with dread, relax. We're about to dish up some advice for how to have civil discourse, so you can help avoid hurt feelings or possibly a food fight during the holidays.
To help us out, we spoke to Martín Carcasson, director of the Colorado State University Center for Public Deliberation.
A Look At Drawing NoCo
Northern Colorado is one of the state's fastest growing regions. But where does it start and end? KUNC recently asked a few people to come in the office and draw where exactly they think Northern Colorado is. Turns out the results were mixed. To tell us more, we spoke with KUNC's Matt Bloom. Explore Drawing NoCo here.
The Story Behind Alice's Restaurant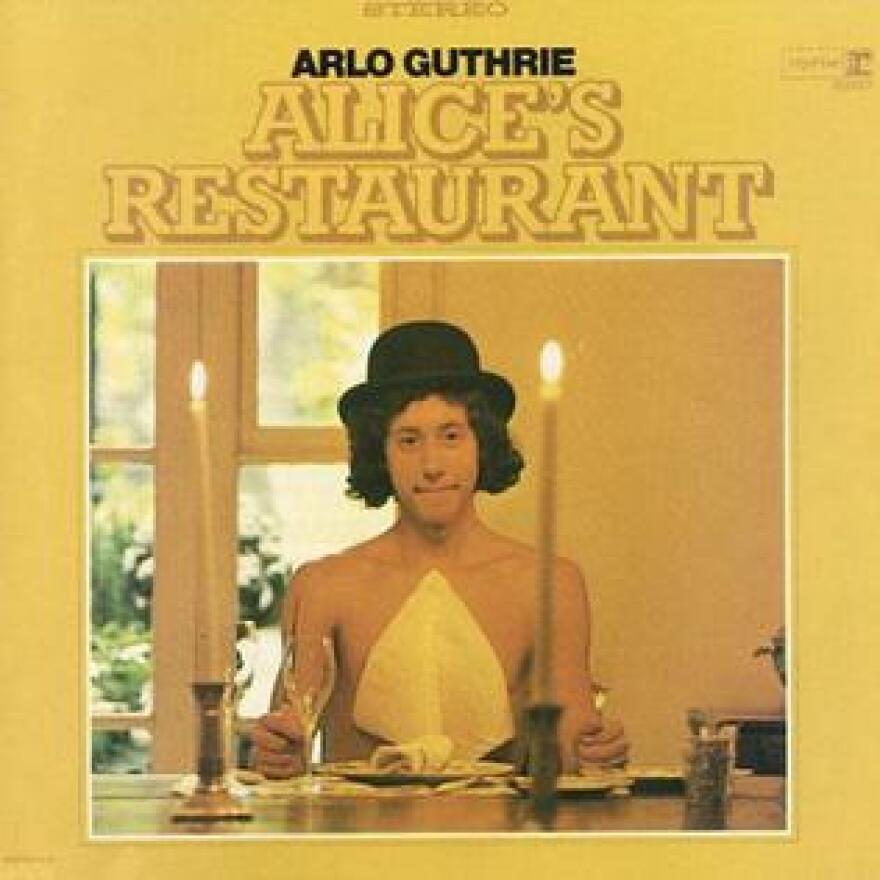 On Thanksgiving, radio stations around the country will play Arlo Guthrie's 1967 song "Alice's Restaurant." But why is this 18-minute song about littering and Vietnam considered a Thanksgiving Song? To explain, we chatted with Margot from KUNC's sister station the Colorado Sound. You can go deeper with the story here.
Colorado Edition is made possible with support from our KUNC members. Thank you!
Our theme music was composed by Colorado musicians Briana Harris and Johnny Burroughs. Other music this week by Blue Dot Sessions:
"Horizon Liner" by The Pine Barrens
"Turning on the Lights" by Speakeasy
"Lamplist" by Darby
"Stale Case" by Darby
Colorado Edition is hosted by Erin O'Toole (@ErinOtoole1) and Henry Zimmerman (@HWZimmerman), and produced by Lily Tyson. The web was edited by digital editor Jackie Hai. Managing editor Brian Larson contributed to this episode.
KUNC's Colorado Edition is a daily news magazine taking an in-depth look at the issues and culture of Northern Colorado. It's available on our website, as well as on iTunes, Google Play, Stitcher, or wherever you get your podcasts. You can hear the show on KUNC's air, Monday through Thursday at 6:30 p.m.