Tancredo Vows To Lead Effort To Ban Sanctuary Cities In Colorado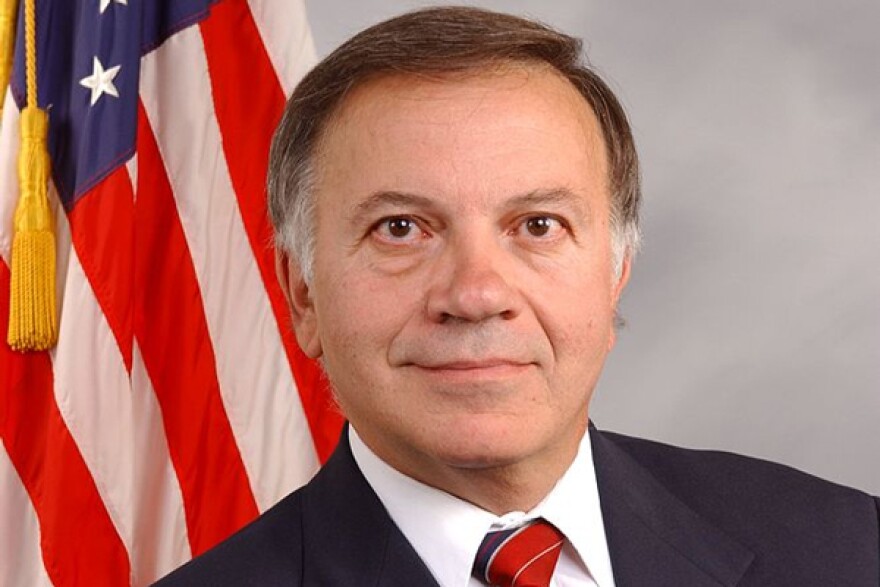 He may be out of the race for governor, but Tom Tancredo isn't leaving politics behind. He says he aims to get a measure on the November ballot that would ban so-called "sanctuary cities" across Colorado.
Denver and Boulder are perhaps the most well-known sanctuary cities in the state. They provide some levels of protection to undocumented immigrants by refusing to cooperate with federal immigration authorities.
Often, such cities decline to question people about their citizenship or don't notify immigration officials about non-citizens arrested for minor offenses. President Donald Trump's administration is threatening to withhold some federal funds from such cities.
Tancredo, a former Republican congressman, told KUNC he expects Democrats in the state legislature to kill an effort there backed by Sen. Tim Neville , R-Littleton, to put the measure to voters.
"We are going to wait until his bill is killed by the Democrats and then I will try to put it on the ballot myself," Tancredo said.
But he acknowledged it could be an uphill battle.
Gathering more than 100,000 signatures from Colorado voters is costly.
"The question is, how much will we be able to raise for a campaign?" Tancredo asked. "Getting it on the ballot costs you about $600,000 and then the campaign, $1 million. Where are we going to get it? I have no idea right now."
Nearly 43 percent of 647 likely Republican Colorado primary voters surveyed in late February listed "enforcing federal immigration laws" as their top issue, according to Magellan Strategies, of Louisville. The margin of error for the poll was plus or minus 3.85 percent.
TV and radio ads advocating two GOP gubernatorial candidates, Walker Stapleton and Doug Robinson , criticize sanctuary cities.
Neville's Senate Bill 200 would need a two-thirds vote in both the House and Senate to get on the Nov. 6 ballot. Sixteen of the 18 Republican senators are listed as co-sponsors of the bill, which would need need 24 votes in the 35-member Senate.
Tancredo filed his measure last week.