Stories & news items from our Content Partners: Northern Colorado Business Report, Boulder County Business Report, Colorado Public Television, The Colorado Statesmen, and Education News Colorado.
Amendment 66 Backers Start Push For Education Tax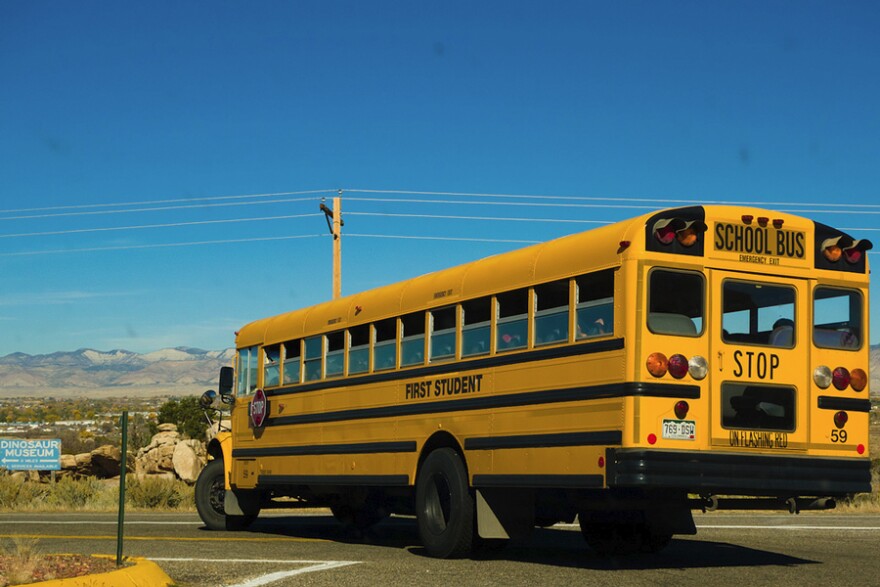 Coloradans face two statewide ballot measures this November. Both seek to raise taxes, but for very different reasons.
Those reasons? Marijuana and education. On the ballot, Proposition AA addresses taxation of Colorado's newly legalized recreational marijuana.
For education, the goal of Amendment 66 is to raise $950 million annually for public schools.
This would be done by raising the state's income tax rate from 4.63 percent to 5 percent for taxable income up to $75,000.00. It would jump to 5.9 percent for income over $75,000.00.
TV ads for the campaign have already started airing.
Backers of the amendment say this would cost the average Colorado household $133.00 a year. This figure is based on medium household income from 2007 to 2011 from Census.gov.
Interview Highlights:
The TV ads promise big changes for a small price. How is that message being received so far?
"So far it's being met with mixed reviews I would say. Some of the people who are opposed to it point out that this is a time when the economy is not doing all that well in Colorado and that it's a tax increase – and it's one that families can't afford. And if you look at some of the initial polling data that's come out recently, proponents of the tax increase really do have a lot of work to do because most people are against it at this point. The information was taken before the onslaught of the TV spots in favor of the amendment but clearly people aren't thrilled when they hear that their taxes could be raised."
A similar measure that would have increased the income tax to fund public education failed in 2011. How are things different in 2013?
"Now one thing different though is back then, Governor Hickenlooper, although he said he supported it, did nothing really to publicly campaign for it. In fact he said that he thought that the Colorado electorate just didn't have the appetite for a tax increase at that point. So his support was very lukewarm. This year he's out front for it and he's been campaigning for it as well as Denver Mayor Michael Hancock. Both stress the importance of getting this measure passed. And they also said it's different than the one proposed by [Senator] Rollie Heath (D-Boulder) in several ways. It's more accountable to the people it lets people see which school districts will benefit from the additional funds and they also say the money will not go into administration but directly to preschool programs and to the classroom.
Two challenges to Amendment 66 surfaced last week. One deals with signatures collected to get it on the ballot. The other involves a potential lawsuit if 66 is approved.
"It has to do with a law that was passed back in 2010 regarding a new evaluation system for teachers. The unions, including the Colorado Education Association and the Denver Classroom Teachers Association, are concerned that the law is being used to fire some teachers for financial reasons not based on merit. And they've been trying to mediate this, the Governor has, they failed to do that so this is something that could be brought up in the future although Governor Hickenlooper points out that the CEA and other teacher unions are strongly supporting Amendment 66."
Jody Hope Strogoff is the publisher of the Colorado Statesman.