Colorado Edition: Up To Speed
Today on Colorado Edition: a settlement has been reached in the lawsuit between the Fort Collins Mennonite Fellowship and the city of Fort Collins. Plus, we'll look at the results of the Estes Park recall election and what new electric vehicle standards will mean for automakers and consumers. We'll also discuss what local indicators we can use to assess the economy's health. Finally, what a bike race dropping its mens event means for women's cycling.
News of the day:
Electors - The 10th U.S. Circuit Court of Appeals in Denver has ruled that presidential electors do not have to vote for the candidate who wins the state's popular vote. Hillary Clinton won the state in 2016, but three of Colorado's presidential electors tried to block Trump's presidency by uniting behind a consensus candidate and voting for someone other than Clinton. Then-Secretary of State Wayne Williams ordered the electors to vote for Clinton or be replaced. One elector refused and was removed from his role. The Court of Appeals ruling calls that action unconstitutional and says states electors have the right to vote with discretion. The case will likely head to the U.S. Supreme Court.

Protecting Wildlife on Colorado Roads - Gov. Jared Polis has signed an executive order aimed at making Colorado's roads safer both for drivers and for the state's wildlife. Polis wants to conserve more of the areas that elk and other big game animals use to migrate. He's also promoting new wildlife crossings in Northwest Colorado that have greatly reduced the number of collisions in recent years. His executive order will ensure that wildlife migration routes are taken into account when new roads are being built. Polis says drivers hit big game animals about 4,000 times each year in Colorado, resulting in about $80 million worth of damage.
Fort Collins Lockers Update
The city of Fort Collins has become embroiled in a lawsuit from a local church over storage lockers for those experiencing homelessness.
Councilmembers approved the first reading of a settlement between the city and the Fort Collins Mennonite Fellowship during Tuesday's City Council meeting. The settlement will get a second reading at the meeting in early September.
KUNC's Desmond Boyle has been following the case and joined the show to talk about it.
Estes Park Recall Update
Voters in Estes Park voted to recall Mayor Pro Tem Cody Walker. Tyler Pialet from the Estes Park Trail Gazette joined us to discuss.
For more on this recall election, listen to Monday's show.
State Adopts New Electric Vehicle Standards
Colorado's Air Quality Control Commission passed a zero emission vehicle standard that requires automakers to make 5% of vehicles for sale electric or hybrid by 2023. But how much of a difference will this new vehicle standard make for our region's air quality?
We discussed this news with Garry Kaufman, division director of the Air Pollution Control Division in the Colorado Department of Public Health and Environment, and Matthew Groves, legal and regulatory vice president of the Auto Dealers Association.
Colorado's Economy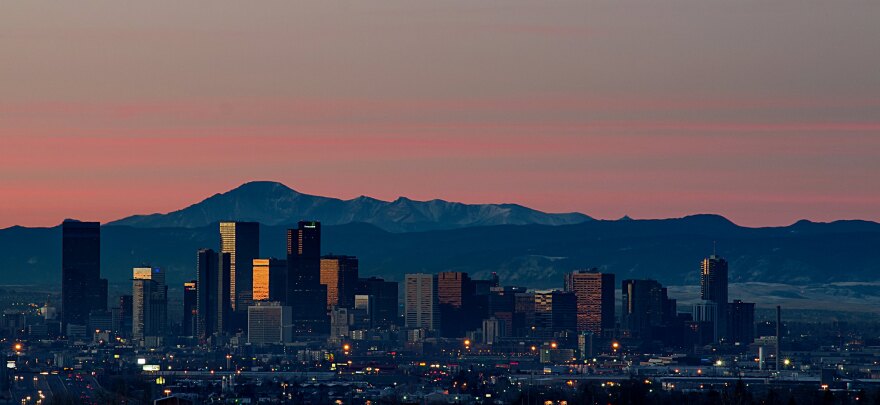 We've been hearing a lot of analysis about national trends and signals about the economy, but what can we learn from local indicators? We discuss the trends with Ken Amundson, managing editor of BizWest.
Colorado Classic Goes Women's Only
The Colorado Classic is a four-stage cycling race held around the state each summer. But this year, for the first time, it will be a women's only event. Colorado Edition's Lily Tyson has more.
Colorado Edition is made possible with support from our KUNC members. Thank you!
Our theme music was composed by Colorado musicians Briana Harris and Johnny Burroughs. Other music this week by Blue Dot Sessions:
"The Zeppelin" by Aeronaut
"Molly Molly" by Barstool
"Town Market" by Onesuch Village
Colorado Edition is hosted by Erin O'Toole (@ErinOtoole1) and Henry Zimmerman (@HWZimmerman), and produced by Lily Tyson. The web was edited by digital editor Jackie Hai. News director Catherine Welch and managing editor Brian Larson contributed to this episode.
KUNC's Colorado Edition is a daily news magazine taking an in-depth look at the issues and culture of Northern Colorado. It's available on our website, as well as on iTunes, Google Play, Stitcher, or wherever you get your podcasts. You can hear the show on KUNC's air, beginning Sept. 2, Monday through Thursday at 6:30 p.m.