Who Needs Smoke Signals? Conclave Watch Goes High-Tech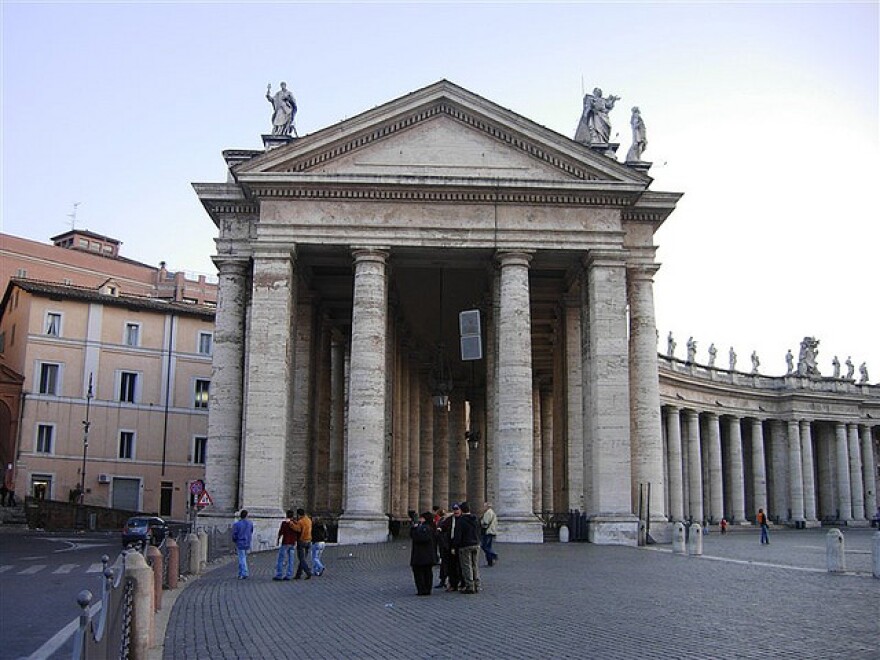 The conclave to select the next pope is underway at the Vatican. The method the cardinals use to choose a pope is a very old practice, first implemented in 1179 and heavily rooted in tradition.Of course that doesn't mean the rest of us can't use 21st-century technology to follow along. Many of the faithful (or the curious) are already excited about using modern tools to stay connected with the solemn proceedings.
If you don't mind being tethered to your phone you can sign up for a text from PopeAlarm.com. It's a service of Denver's Fellowship of Catholic University Students (FOCUS). Their promise?
"When the smoke goes up, you'll know what's going down."
Keith Cotter, the FOCUS web director, tells the Catholic News Agency that demand has been high, with more than 35,000 people registering for the free text alert service since it launched March 9. The fellowship also has a Twitter account @PopeAlarm, which has more than 2,700 followers.
There are plenty of apps for your smartphone, including the Pope App, which provides access to official papal-related content and photo galleries. The "Vatican Player" allows users to view the church's official live webstream.
According to the Christian Science Monitor, the Twittersphere is "exploding" as the cardinals begin their deliberations (which are all conducted under a social media lockdown.) Twitter users are employing quite a few hashtags too, including #conclave and #whitesmoke.
FOCUS's Cotter says this year marks the first time a papal election has taken place with this kind of technology to keep Catholics connected.
There's an app for everything. That's just a sign of the times.