Colorado Edition: Keeping Time
Today on Colorado Edition: for the first time in eight years, Colorado businesses say they are pessimistic about the economy. We'll look at the numbers and discuss what this means. Plus, a new study explores the impact of full-day preschool on children's development. And, a radio station you've probably never heard of is turning 100 years old. We'll tell you about how it could one day help save the world.
News Of The Day:
Oil And Gas Leaks - A new report out of the state shows Colorado air pollution monitors detected nearly 24,000 leaks at oil and gas facilities last year. Most of the gas leaks were due to loose connectors, valves and pressure-relief devices at well sites. The report finds all of them have been repaired. While the number of leaks detected in 2018 increased from 2015, the overall number of well site inspections has also increased. The oil and gas industry says it's working harder internally to curb its emissions in the state.

Campaign Finance - Issue committees pushing for and against two measures on next month's ballots continue to raise money to try and sway public opinion ahead of November's election. Proposition DD would legalize sports betting in Colorado. Proponents have raised close to $1 million so far. Opponents are organized as a small-scale issue committee, which caps the amount of money it can raise and spend. Another ballot measure, Proposition CC, centers on the Taxpayer Bill of Rights. Supporters have raised nearly $2 million this cycle, mostly from groups focused on education funding. Opponents of Prop. CC have raised about $500,000 to defeat it.

Connexion - Fort Collins internet provider Connexion plans to offer high-speed internet to low-income residents for as low as $19.95 per month. The Coloradoan reports the reduced rate will be for households making about $42,000 a year for a family of four. The high-speed internet operated by the city is scheduled to roll out in the next two to three years. Fort Collins City Council is expected to vote on the proposal later this month.
Business Confidence Index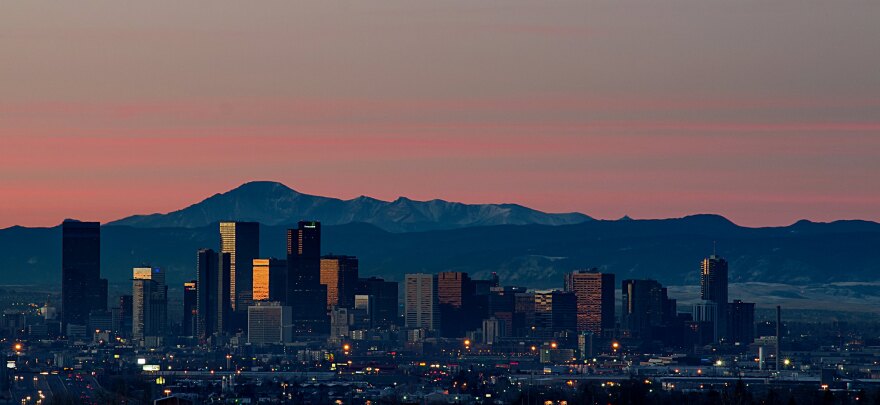 Colorado business leaders say they are pessimistic about the economy going into the final months of the year. That's according to the Leeds Business Confidence Index, which has been in positive or neutral territory since the end of the recession, but has slipped into negative territory for the first time since 2011.
Richard Wobbekind, a senior economist at the University of Colorado, joins us to explain what's going on.
Cheatgrass
Wildfire is a continual threat in the West, but researchers say an invasive species of grass that's taking hold in states like Colorado, Wyoming and Nevada, could make things worse. From the Mountain West News Bureau, Abigail Beckman has more.
Full-Day Preschool
A new study explores the effect of full-day preschool on the academic growth of children.
Ann Schimke, senior reporter with Chalkbeat Colorado, joins us to explain.
Wellington Radio
One hundred years ago today, one of the oldest radio stations in the world was born: WWV in Fort Collins. It's part of the National Institute of Standards and Technology, which is America's keeper of many measures. And for a long time, WWV has been telling time, down to the second. KUNC military and investigative reporter Michael de Yoanna joins us to tell us how this station could one day save the world.
Colorado Edition is made possible with support from our KUNC members. Thank you!
Our theme music was composed by Colorado musicians Briana Harris and Johnny Burroughs. Other music this week by Blue Dot Sessions:
Waltz for Zacaria
Even Dreams of Beaches
Wingspan
Astrisx
Colorado Edition is hosted by Erin O'Toole (@ErinOtoole1) and Henry Zimmerman (@HWZimmerman), and produced by Lily Tyson. The web was edited by digital editor Jackie Hai. News director Catherine Welch and managing editor Brian Larson contributed to this episode.
KUNC's Colorado Edition is a daily news magazine taking an in-depth look at the issues and culture of Northern Colorado. It's available on our website, as well as on iTunes, Google Play, Stitcher, or wherever you get your podcasts. You can hear the show on KUNC's air, Monday through Thursday at 6:30 p.m.